Urgent Notice
Dear Customers,

Recently, it was found that some lawless elements embezzled our sales's mailbox, pretended to be sales and sent e-mail to customers, telling them that we had changed our payment account number.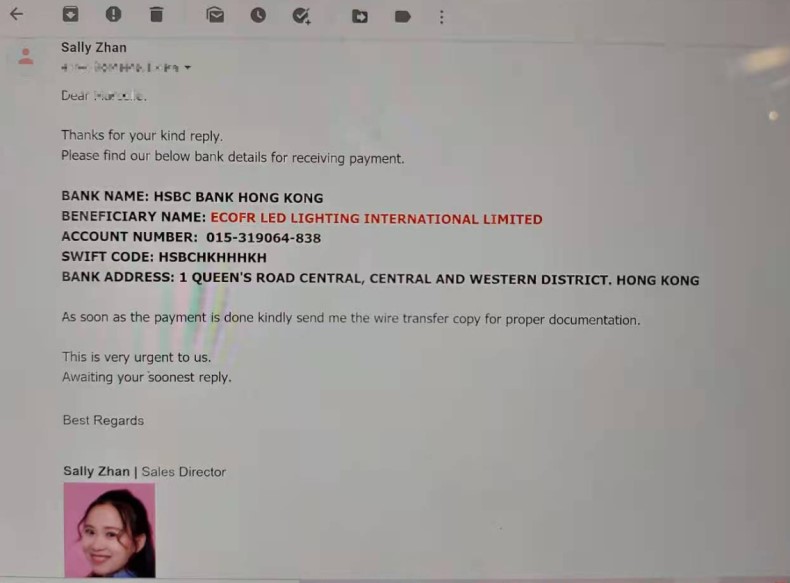 If there is such a situation, please call us in time (Steven +86-13802846757/Candy +86-13826240862/Sally +86-13826480391).

We Guangzhou XY printing declare to all customers that if we change the bank account, we will confirm it with you by telephone or video.

Last but not least, The beneficiary name, Guangzhou XY Printing Co., Limited / XY Printing Co., Limited will not change in 100 years.

Have a good day.